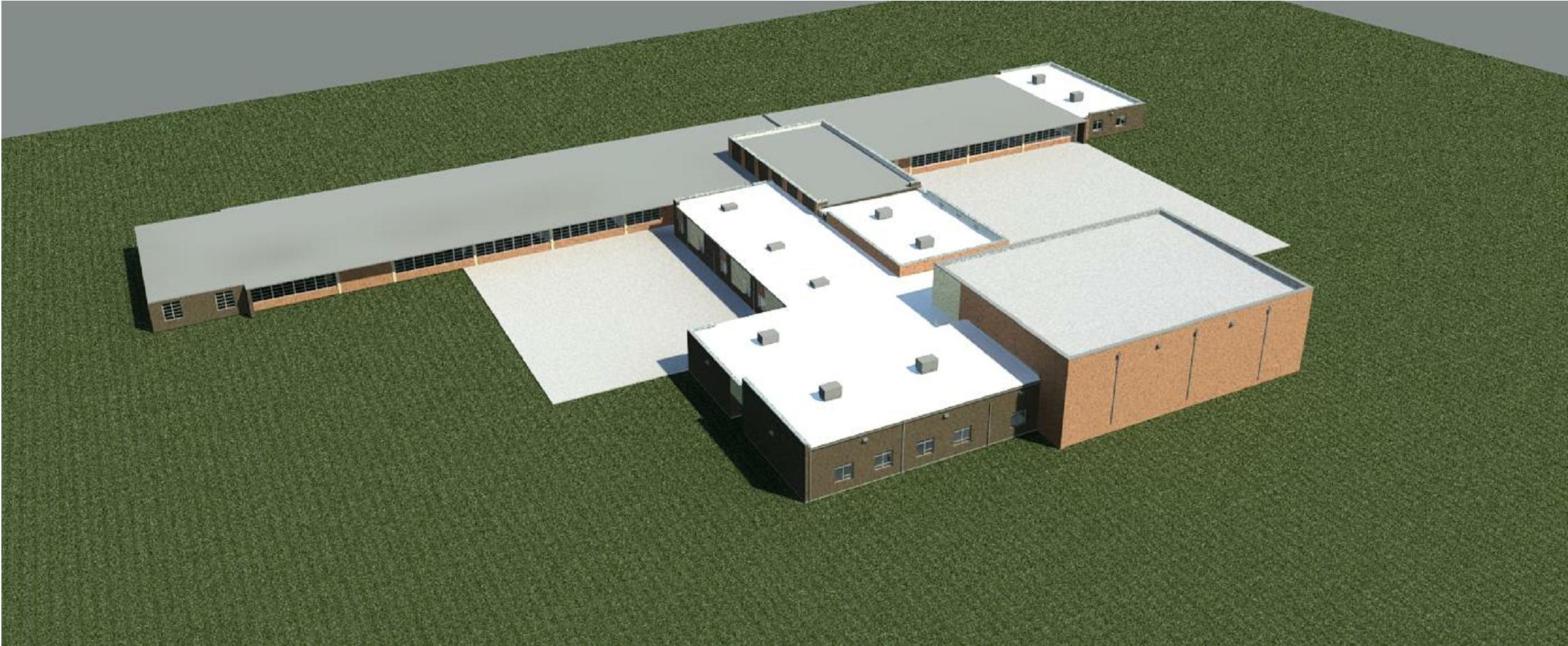 McEachron Elementary School
McEachron Elementary was originally constructed in 1958 but to accommodate the growing student population, mobile classroom units were later added at the school campus. Tevis Architects is currently working with Topeka Public Schools on a 24,000 SF addition that will include a new media center, gymnasium, music and art classrooms, preschool classrooms, special education classrooms, and additional kindergarten classrooms.
The new 6,400 SF gymnasium will provide a standard middle school size basketball court and a regulation volleyball court for physical education and other athletics. The gym will be constructed as a severe weather shelter capable of sheltering the entire school population in an at-grade shelter. The new gym will also alleviate scheduling pressures on the existing multi-purpose room, eliminating scheduling conflicts between lunch periods and physical education classes. The additional classrooms will allow removal of the mobile classroom units, putting all students within a contiguous structure.
2015
Topeka, KS
25,618 SF Addition
$4.6 Million
Under Construction
Year:
Location:
Square:
Budget:
Status: